The key details from Djokovic's court case
Tennis legend Novak Djokovic's court papers have revealed the details of his case for staying in Australia and the early-hours wranglings with government officials after the arrival in Melbourne which launched his visa saga. Read Full Article at RT.com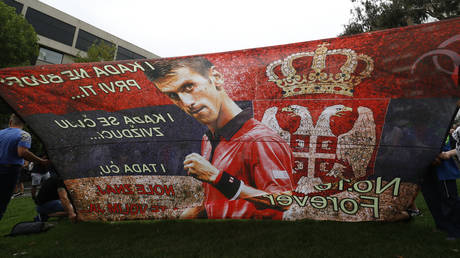 The embattled tennis icon had his passport taken, disclosed his vaccination status upon arrival and was confused during his interrogation
Tennis legend Novak Djokovic's court papers have revealed the details of his case for staying in Australia and the early-hours wranglings with government officials after the arrival in Melbourne which launched his visa saga.
With the eyes of the world on the hearing that freed Novak Djokovic in an Australian court on Monday, the world number one's sworn Affidavit has uncovered the details of his ordeal after he landed last week.
READ MORE: Australian immigration minister issues Djokovic statement
The 34-year-old had previously hit out at people for taking the "liberty" of asking him about his Covid vaccination status, which he said was a private matter.
Now the documents presented ahead of the ruling have told the world whether he had been vaccinated. Here are some of the key points.